Disqualified Nigerian Athletes have stormed the streets of Japan to protest after their disqualification from the ongoing Tokyo 2020 Olympics.
Earlier this week, the Athletics Integrity Unit (AIU) ruled that ten Nigerian athletes were ineligible to participate in the games due to failure to meet the minimum testing requirements under Rule 15 of the Anti-Doping Rules for 'Category A' federations. (read previous post here)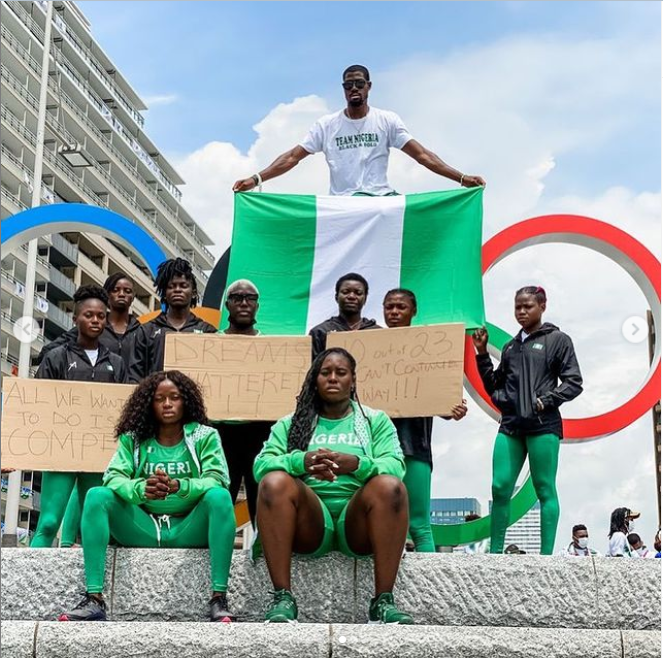 On Friday July 30, protesting athletes stormed the streets of Japan to express their disappointment. They carried placards with the inscription "Why should we suffer for someone else's negligence", "All we wanted to do was compete" and "We are not just alternates but potential medalists."
See more photos below.