A lady identified as Eunice Ugonwa has taken to her Facebook page to allege that a river which had mysteriously disappeared 300 years ago, resurfaced.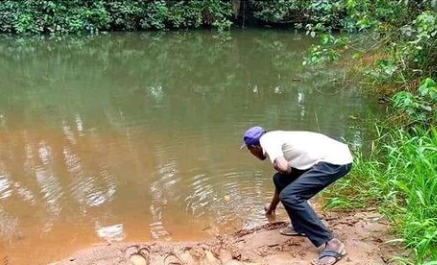 According to the lady, the incident remained something of a mystery to the residents of the community in Imo state.
She stated that the story of the mystery had been passed down from generation to generation through word of mouth; her husband had heard it from his grand father, who also heard it from his grandfather.
Read her post below:
"Mystery
Resurface of IYI-EKEOGA at Ekwedim autonomous Community (Amuzari Ancient Kingdom, ISIALA MBANO) after over 300 years of mysterious disappearance and resurfaced 3 days ago on 3rd of March 2022 to the amazement of the entire Community after being without stream for over 300 years.
My husband heard the story of this stream from his grandfather who never saw it but heard it from his own grandfather.
This is a huge blessing to the entire community bc today we are alive to see this happening in our own time.
Ihe abiala.
I'm driving home to witness this blessing.
Ugonwa."


Watch the video below:
https://youtu.be/JLUe4_m861A