Nigerian crossdresser, James Brown, has alleged that his colleague, Bobrisky, threatened to kill him if he did not quit being a drag queen.
It's no longer news that James Brown, who was previously Bobrisky's protege, is frequently at odds with him on social media, albeit their supporters and followers are oblivious to the cause of this.
While celebrating Bobrisky during the opening of her multi-million naira mansion over the weekend, James Brown dubbed Bob his "enemy". According to him, even the Bible suggests that one celebrates his enemy.
However, during a recent tell-it-all interview with British influencer, Woody, James Brown disclosed that although Bobrisky supported him when he started out his career, he later got threatened when he became famous and was thriving in the cross-dressing industry.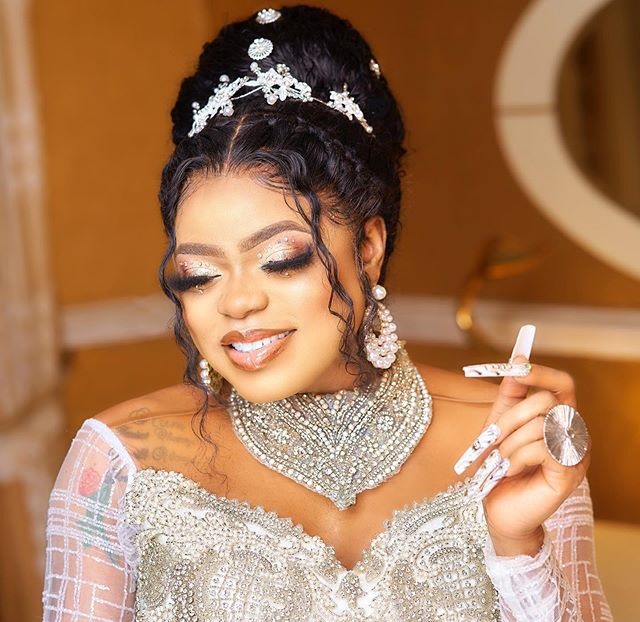 He also alleged that Bobrisky went as far as threatening to kill him if he didn't stop crossdressing.
"And he threatened me that if I continue being James Brown, being a drag queen, you know the princess of Africa, he's gonna kill me. So that's how we became enemies," he said in parts.
Watch him speak below,
A while ago, James expressed his genuine feelings regarding his colleague, Idris Okuneye, popularly known as Bobrisky.
The drag queen, who's currently in the United Kingdom, didn't mince words when a fan asked what she felt about Bob.
"How do you feel about Bobrisky?" The fan asked.
In response, James Brown stated that Bobrisky is a troublemaker who should be avoided at all costs. However, his only hope for him is that he changes and turn a new leaf.
"Negative vibe. Trouble. Run. Wahala. God help us." James wrote.
"I pray she change," the transvestite added.